Hercules The Bear Big Softy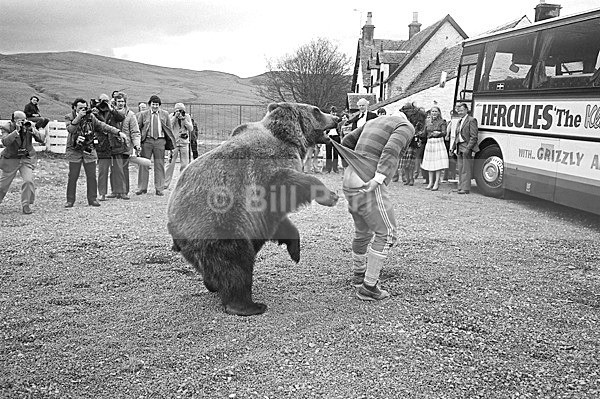 Wrestler Andy Robin and Hercules at Sheriffmuir Dunblane Scotland.
The bus the mobile home for Hercules Maggie and Andy Robin. Hercules a film star in his own right had his private suite at the rear of the bus designed so he may travel around in style.
Comments
By christine menzies:
Hi, I picked up my Wemyss Bay photograph which i am delighted with. The internet image doesn't really do it justice. When I get back from Cyprus in October I will get the Hercules the Bear one but do you have a date for when that was taken. Also, I know you don't have any photographs of "the big chute" in Stonehouse Park, but I wandered if you had one which isn't on your website? Thanks, Christine