Larkhall Gala Day .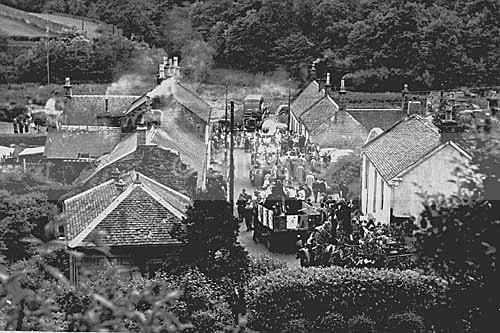 The Gala day was an annual event in Larkhall for many years.The photograph is of the procession on Millheugh
Brae heading for Morgan Glen. The Glen a local beauty spot where The Queen will be crowned.
Morgan Glen is a place of special scientific interest.
Picture from the fifties.