Prestwick Airport Air Taxi 1960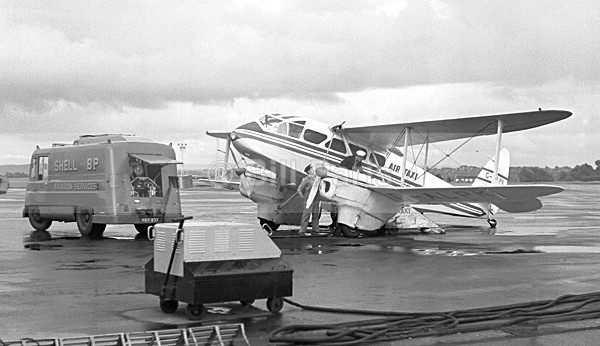 The de Havilland Rapide Air Taxi on the runway at Prestwick Airport in 1960. Refueled and ready to go.
Comments
By Barry Brown:
I remember in 1937 seeing my dad off from Jurby Airport, Isle of Man in such an airplane to fly back to Renfrew. I was staying for the summer near Ramsey.